Award Recognises Excellence At Latitude Leighton Beach
Our luxury apartments at Latitude Leighton Beach have once again proven their industry-leading level of quality and finish, with our project's construction partner Built taking out the Best Multi-Unit Development (Over 20 Units/Under $50 million) Award at Saturday night's 2018 Master Builders-Bankwest Excellence in Construction Awards.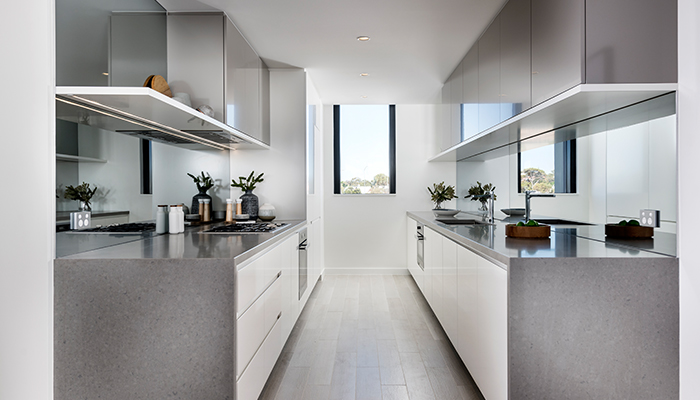 Perfectly poised to take advantage of its incredible location, Latitude Leighton Beach offers residents the ultimate blend of exquisite luxury design and beachside apartment living. With breathtaking ocean views and demonstrated quality and care in every little detail, the project offers a unique oceanfront lifestyle across two five level buildings; Prima and Meridian.
The Master Builders-Bankwest Excellence in Construction Awards recognise outstanding work by companies in the WA building sector; the awards are open to all building service practitioners and contractors who are members of Master Builders Western Australia.
Projects entered in this year's awards were required to have achieved practical completion before April and were judged against strict criteria in the areas of construction quality, project management, value for money, innovation and site management.
Built was appointed to the Latitude Leighton Beach project in April 2016, and practical completion was reached in December 2017. The project team was led by Built Construction Manager Luke Maclean and Mirvac WA Senior Project Manager Les Gabauer.
Mirvac's dedication to quality and care is evident in every detail of Latitude Leighton Beach. In partnering with Built, we have delivered apartments that are unparalleled in construction quality and level of finish. Our General Manager Residential WA, Paige Walker, said the Mirvac's strong partnership with Built have delivered an exceptional end result for residents.
"We are delighted to congratulate Built on this very well-deserved recognition of their work at Latitude Leighton Beach," Ms Walker said.
"The partnership between Mirvac and Built on this project has delivered an outstanding product of the highest quality. Latitude Leighton Beach is a highly sought-after lifestyle destination for downsizers and apartment lovers of all ages."