A Luxe Beachside Lifestyle with a Touch of Nostalgia
For Latitude Leighton Beach resident Richard, the opportunity to live in an area he visited as a child was too good to pass up – a blend of beachside lifestyle and fond family memories.

"When I was a child my family would often go to Leighton Beach on the weekend. I loved the beach but it was a 30-minute drive there, and a 30-minute drive home. I said to myself, 'one day I'm going to buy some property and live here'," says Richard. "That day has finally come!"

In addition to the nostalgia the Leighton Beach area brought him, Richard chose Latitude as he and his partner's new home because he recognised the quality of Mirvac's award winning sustainability design. Openness to the coast, stunning views and a true sense of harmony with the natural environment are all major attributes – combined, of course, with the unbeatable lock up and leave lifestyle that apartment living offers.

"An apartment is convenient for us as we have no children or pets so don't need lots of land. It is also easier to maintain than a house, and we like the security of being in a complex and having the freedom to travel for an extended period of time," says Richard.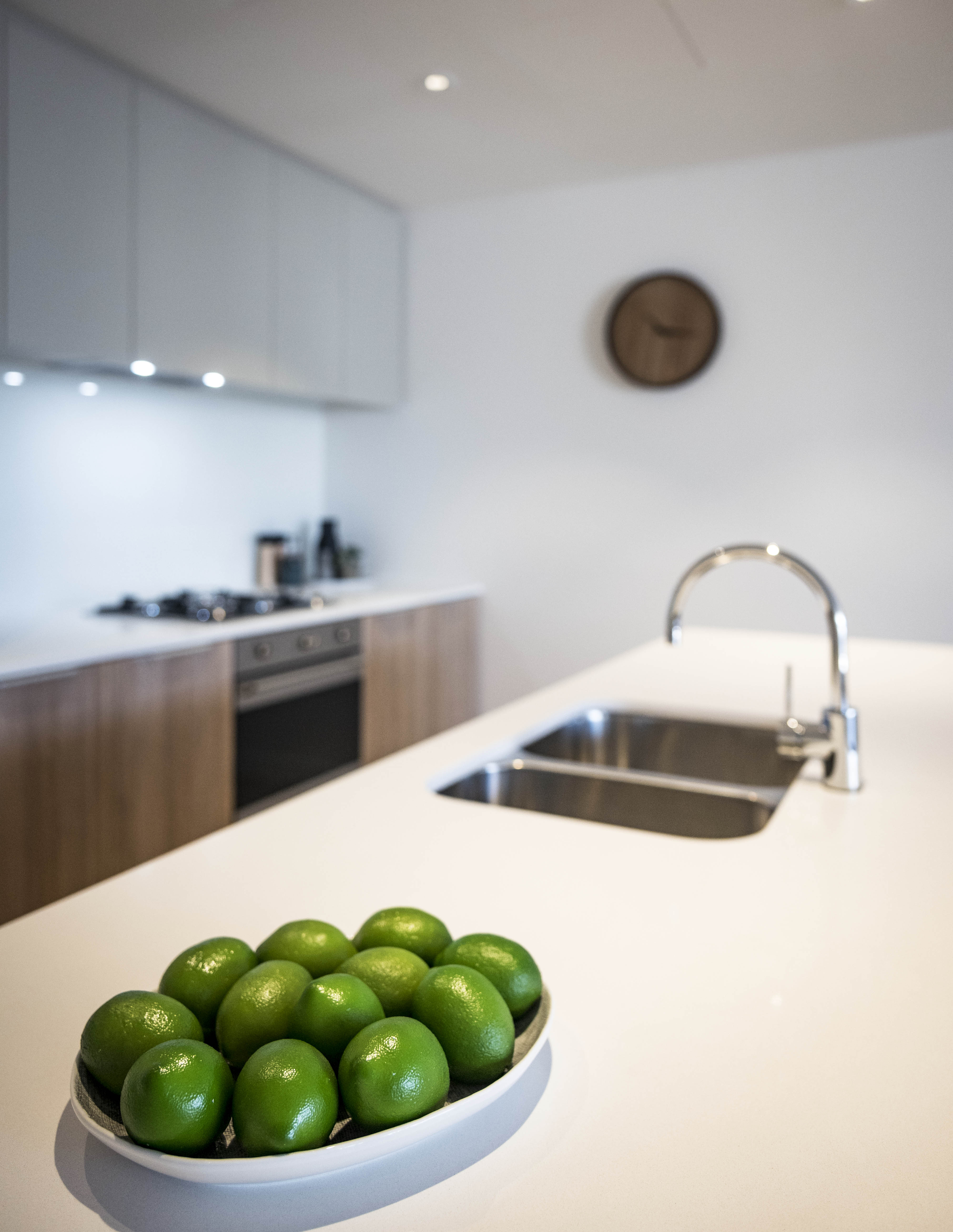 ---
"The location is key for us. It is in close proximity to the beach and easy access to the city via the train line, with a selection of restaurants just downstairs."

Just a small number of apartments remain for sale in Latitude Leighton Beach's Prima and Meridian buildings – not surprising considering the projects outstanding location and amenities, according to Mirvac General Manager Residential WA Paige Walker.

"The Prima building at Latitude comprises 42 apartments (two and three bedroom) with three commercial units. The complex has breathtaking views of the Indian Ocean…along with a range of facilities, all for exclusive resident use, including a pool, gym, and architecturally designed and landscaped podium area including BBQ facilities."

"Meridian comprises 67 apartments (one and two bedroom) with one commercial unit. Facilities for exclusive resident use including a gym, bocce green, and an architecturally designed and landscaped podium area including BBQ facilities."