Hear from our purchasers at Latitude Leighton Beach
We have loved seeing our customers enjoy their oceanside lifestyles after moving into their brand new Latitude Leighton Beach apartments in North Fremantle.

We spoke with Amber and Mairi after their initial inspection, and this is what they had to say:

Tell us how did you come to purchase an apartment at Latitude Leighton Beach?

It was very sporadic actually, we had no intention of buying. I was just kind of noseying online one day at properties and it came up.

We thought, we're down at the beach all the time anyway… It was actually one of those horrible stormy days when we first went into the sales office…..But we still loved it.

And then, it just kind of happened like that…. It was actually kind of unbelievable.

It was kind of random. It wasn't like we'd been searching. And then we thought 'We'd better look at some other apartments'. We didn't live in an apartment at the time, so we thought, 'Do we even want to live in an apartment?'

So then we went down to Coogee and looked a few different places, but we thought we didn't quite like it as much. We fell in love with this place straight away.

What do you love most about the Latitude Leighton Beach apartments themselves?

Obviously, the location is great and the views great. All of those things you can't beat. But the finishes on the apartment are really impressive. We never really thought that a building of this scale could be finished so well. The appliances, the architraves, everything just feels like it's done to perfection. It's at a really high standard. We've been really happy with what we've seen here.
---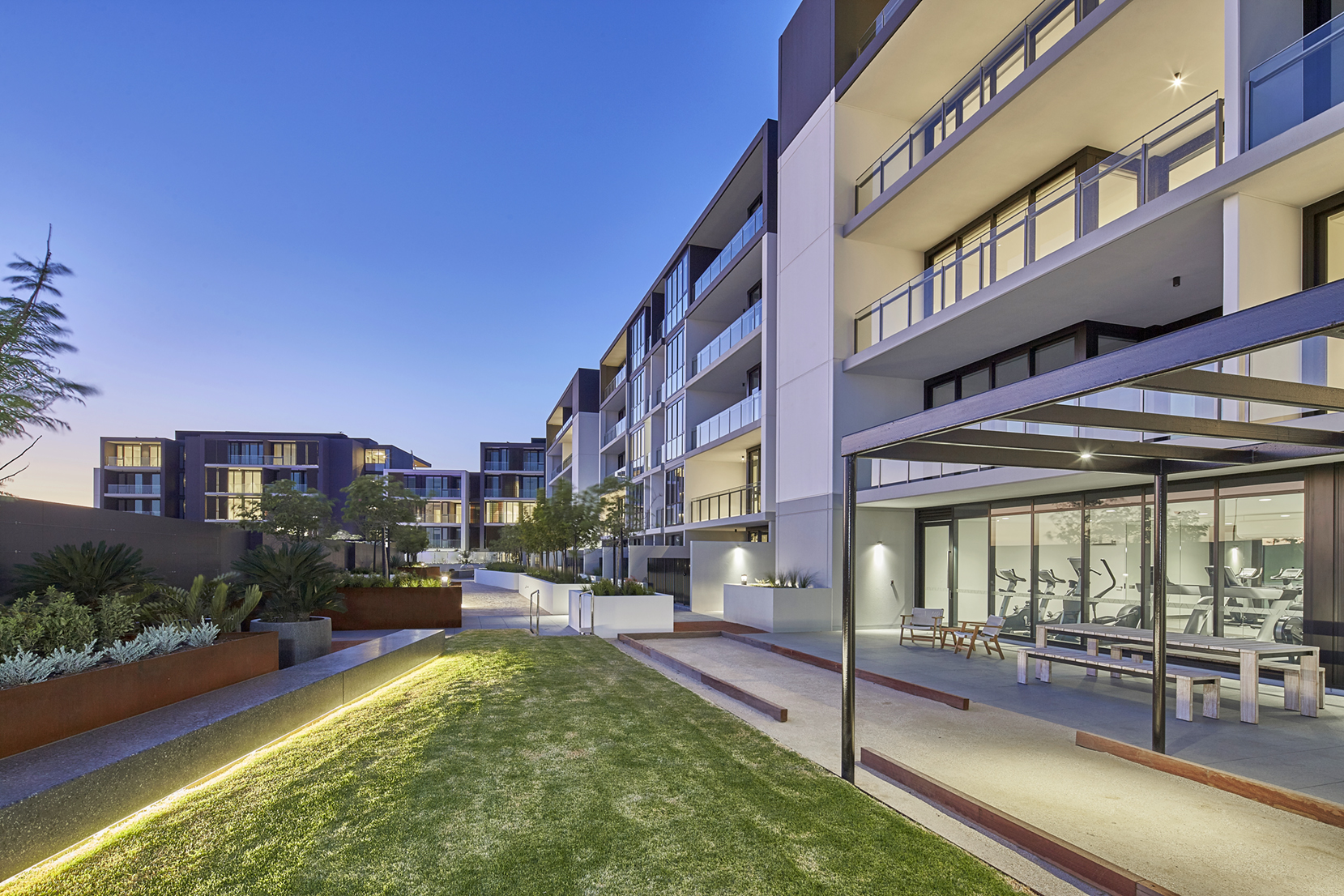 ---
And how about the process… Tell us a little bit about the buying process with Mirvac.

So, for us it was quite daunting. I think first of all we've never purchased a property off-the-plan. We've purchased a real life house before. So, a little bit daunting. But so nice that we've had the team to be able to guide us all the way through. I feel like every step of the way they've told us 'This is what comes next'. The communication has been great. They've been really good at helping us out all the way along. So, we felt really comfortable with the process.

We were kept in the loop all the time. It was a long (time), it was like 2 ½ years since we bought so we have been in several times back into the sales office. Whenever we have gone in, they've always been so lovely. They know everything, they know us by name. They're happy for us to spend a bit of time looking through everything again.

We always had that to come back to. I think it was nice to hop in the sales office. "What was the carpet again?" so we'd go back in.

And so friendly. All the way through – it's been like they shared in our excitement, which was really nice.

So what are you most excited about?

We just can't wait to live by the beach. It's literally a hop, skip and a jump a way. You can see it! It's right there! We'll be spending all of our time there, or out here on the balcony. So, can't wait.

It's just definitely living by the beach. It's going to be awesome to walk to work….
---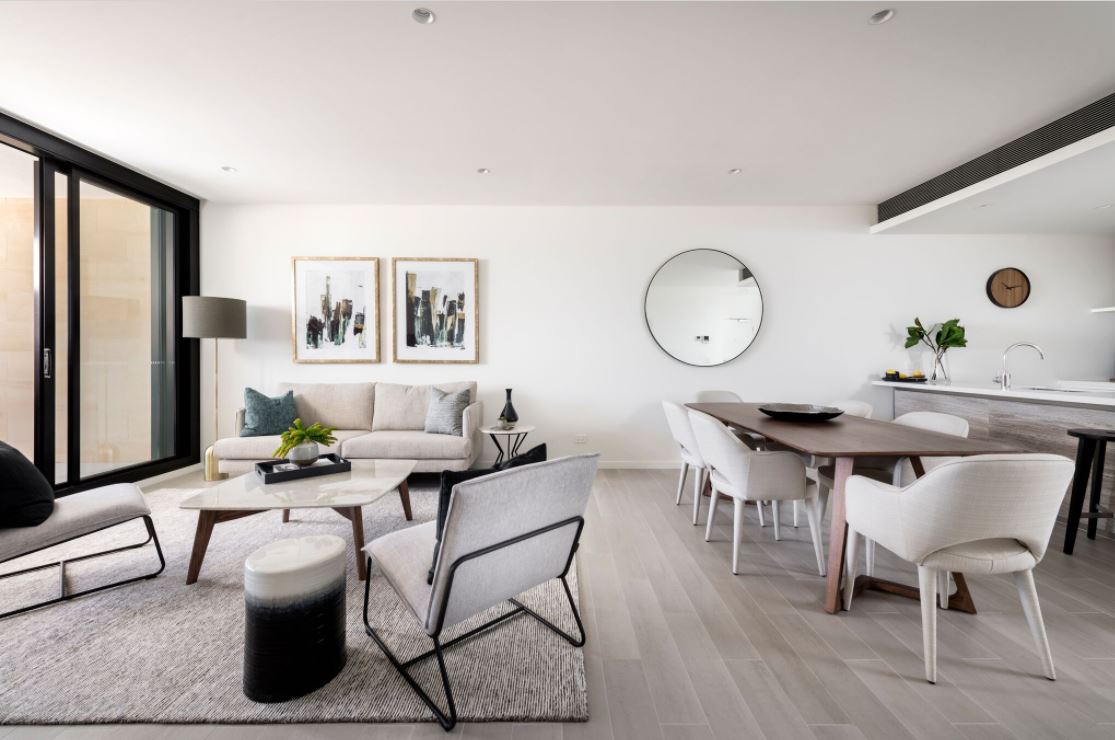 ---
Walk to work?

Yes, Yes, I work in North Freo, so literally walk.

And all the other amenities around here. There's restaurants and bars and shops and all of that so close.

And just living in North Fremantle, I'm excited about that too. When you work in North Fremantle - It's such an awesome little community. So really looking forward to living here.

Anything that you'd like to add?

Just the communication has been really awesome, really awesome. Always keeping us informed. Whenever we have sent an email about something – we always get a response straight away. We've not been left hanging on anything. It's great.
---