VIP Purchaser Sunset Site Tour
Last week we saw the sun set over Leighton Beach from a new angle for the very first time.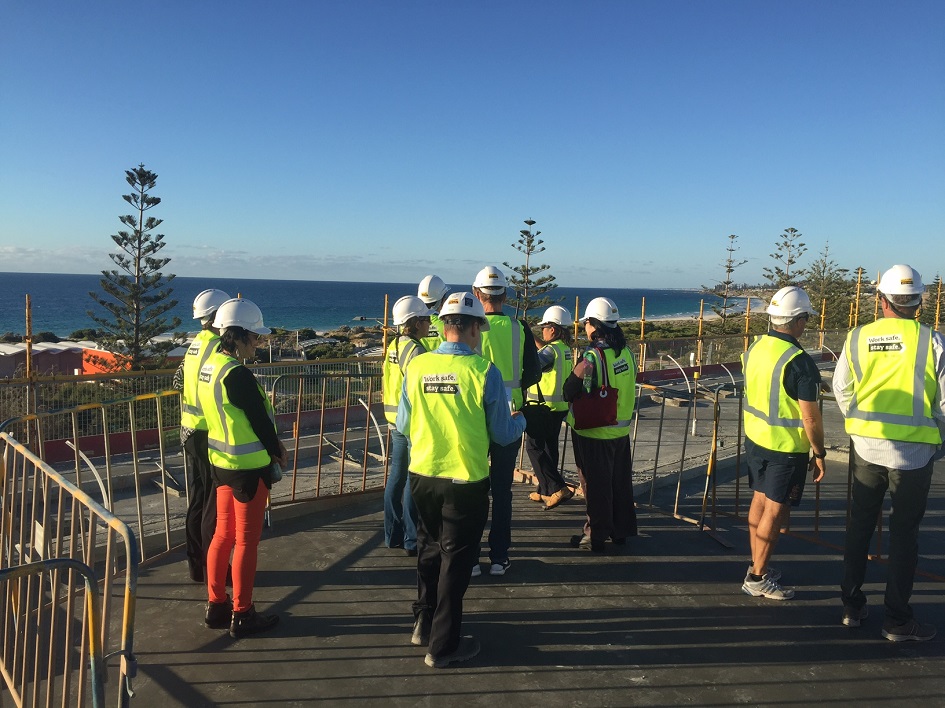 In a WA developer first, we took our Latitude purchasers on a VIP Sunset Tour of their new residences while still under construction. Dressed in hard hats and high vis, these Latitude purchasers had the chance to experience the view, the building process and allow their excitement to grow about the lifestyle that awaits in 2017.

This was followed by a drink, bite to eat and chat with Mirvac Design Director Michael Wiener and General Manager, Residential Development WA, Paige Walker at The Shipping Lane, about the future of the development. There was the opportunity to mingle with new neighbours, enjoy what will be the new 'local' for food and wine, and ask questions.

"Introducing purchasers to their building during construction with a tour, answering questions and then hosting a social event afterwards eases anxieties for some, engenders interest for others and for all fosters the creation or forging of the new community who will eventually live in the complex. A great initiative!" (Gerard MCcan)

In the battle for what was brighter between high vis vests and the Leighton Beach sunset, we think the sunset may have just won. If anything, it certainly won the hearts of our very excited Latitude purchasers.